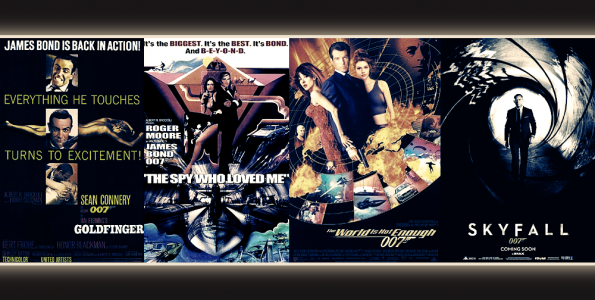 Three's the charm
The saying goes 'three's the charm' — as if James Bond needs any more of that. There's no disputing that of the Bond actors who have been fortunate enough to star in more than three films, their third has been the most successful.
"Do you expect me to talk?"
I bet you're shouting "Goldfinger" in your head or out loud already, and if you're not, you've found the wrong place. Goldfinger was and is regarded as the quintessential Bond by many fans, and there's no surprise here either. After the success of From Russia With Love, Goldfinger needed to be something else. As the court case over SPECTRE dragged on, the producers turned to Goldfinger and Guy Hamilton to deliver, and he sure did. Production designer Ken Adam and stunt coordinator Bob Simmons return to the franchise, we get a cool Aston Martin with gadgets, a girl painted in gold, a henchman with a deadly hat and Bond failing at every turn. This film became the blueprint and foundation of how future Bonds should be. This was Connery's third film.
It's 1977, and Roger Moore as James Bond is falling to his death after being chased on skis until a Union Jack appears. Eon executive Charles Juroe said, "I have never seen a reaction in the cinema as there was that night. You couldn't help it. You could not help but stand up. Even Prince Charles stood up". The film features a gadget-laden Lotus Esprit, a henchman with metal teeth named Jaws, and a villain hell-bent on creating a new civilisation under water. It had all the hallmarks of an iconic Bond adventure with even Moore admitting it was his favourite. This was Moore's third film.
It's the turn of the new millennium, and Pierce Brosnan is leaping into action as James Bond with the longest pre-title sequence that will leave you shaken not stirred. The World Is Not Enough focused more on the character of Bond. The film showed frequent references to Bond's past with the title being Bond's family motto. When Elektra asks, "Have you ever lost a loved one Mr Bond"?, it's a clear reference to Bond's dead wife. Bond hesitates at a response and soon dodges the question.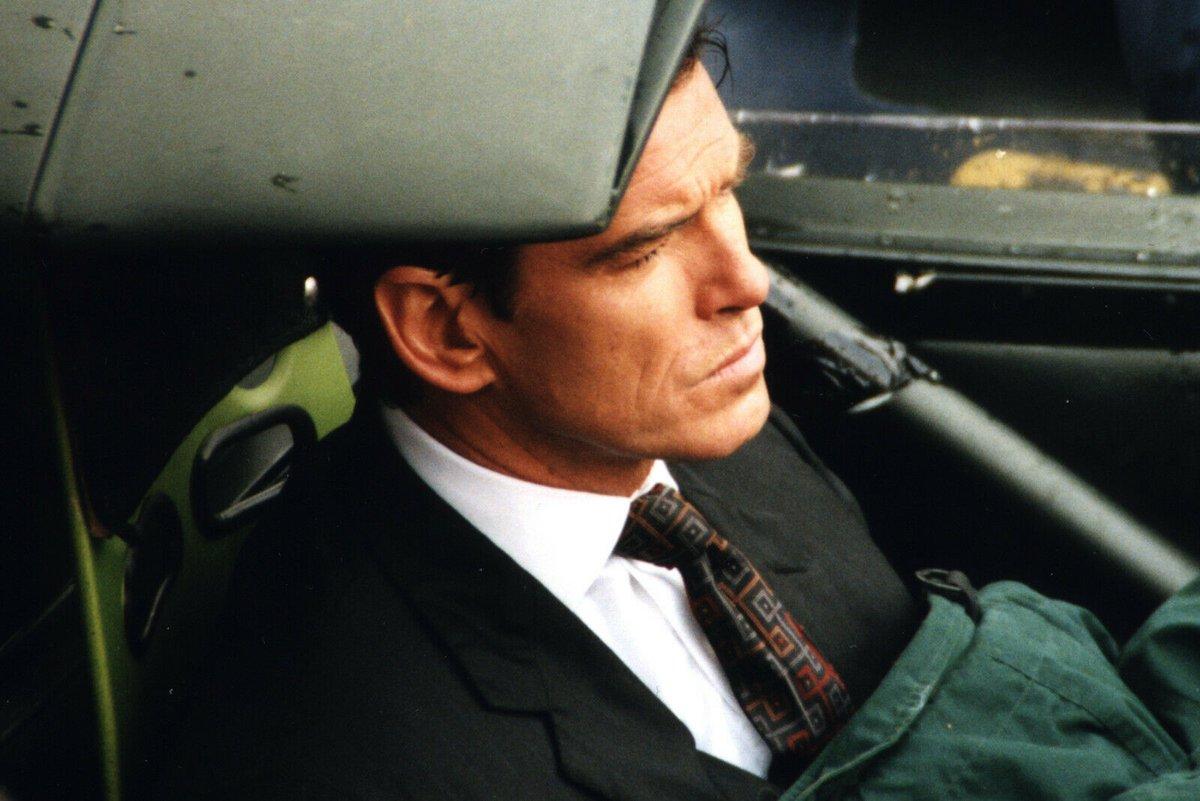 The World Is Not Enough featured a huge twist with the main Bond girl being the villain for the first time. It also included Bond faking his death, Desmond Llewelyn's last appearance as Q, and MI6 at its most vulnerable. It's clear to see why this film was the highest-grossing Bond film at the time of release. This was Brosnan's third film.
2012, the London Olympics was in full swing, the Mayans predicted the world was going to end, and James Bond was celebrating fifty years of existence on the big screen. Skyfall had to be something special, and it was. The audience noticed the gun barrel was missing again, but that was soon forgotten as a captivating pre-titles gives us a superb fight on top of a train until Bond is shot and presumed dead. Is it the end of Bond?
With another hour or so left of the film, I highly doubted it. Craig gives his best performance as a fed up near retirement Bond who contemplates whether to go back one more time or stay dead. We get a new Q which is played superbly by Ben Whishaw, the Aston Martin DB5 makes an appearance and of course, Judi Dench's M being killed off in a shocking finale. Skyfall sets the past to bed and looks to the future with a new M and Moneypenny. It was also the second highest-grossing film of 2012. This was Craig's third film.
Bond actors' third films have always been a success, and to many, the best 007 films. I even believe that had Dalton's third Bond film went ahead, it would have been as successful as the above. Lazenby, I believe, would have only got to two. When I met him, he said:
"I regretted not doing more, and if I could go back I'd probably only do one more"
Three's the charm for Bond and long may it continue.
Matthew Woods
Matthew has been a Bond fanatic since the age of 12 and has been lucky enough to meet a number cast and crew members. He is also a sports coach who enjoys playing and teaching football while supporting Arsenal and writing comedy.