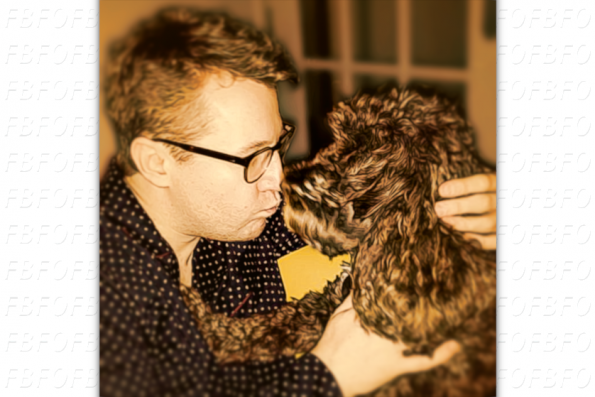 Joe Emery, Editor
I have ITV during the 1980s to thank for igniting my love affair with Bond. From the ridiculously early age of 3, I was hooked.

I remember the excitement of going to buy a VHS recorder. You mean I don't have to wait until Easter Monday and can watch Bond anytime I like? I must have worn out my recordings of ITV's Bond film showings to within an inch of their lives. If my dad was feeling a little more generous, I would get to record them on top of the line Scotch tapes rather than Woolworths own. I don't know which film was my first — I'd love to know.

I collected anything to do with Bond, and anything I could vaguely connect with Bond: cigarette cases, ashtrays, trilby hats, briefcases, and the boiler timer that my dad ripped off the bathroom wall because it looked like the bomb timer from The Spy Who Loved Me. I also collected the official merchandise — pocket money and Father Christmas permitting.

I once did a 'Show and Tell' at junior school on some of my collectables. My teacher pulled my mum in for a meeting to reprimand her for allowing me to watch James Bond. She said the films were "sexist". My mum disagreed and fought my corner. She was always a bit of a stuffed shirt that teacher — of the pearl-clutching variety.
I cite Timothy Dalton as my favourite Bond. I love how he reinvented the role and brought so much intensity to it, and did something completely different to Sean Connery and Roger Moore. It would have been the safe bet for him to copy what had proved to be a hit before, but he didn't. Kudos to him for that.

I sometimes feel a little guilty on Sean and Roger for saying that Timothy Dalton is my favourite. I love all of the actors who have played 007, bar Pierce Brosnan (more on him later). "Even George Lazenby?", I hear you say? Yes — he did a marvellous job considering he wasn't an actor in any shape or form and was replacing one of the biggest film stars on the planet.

It's funny how as you grow older, your opinion on Bond films changes. I used to hate On Her Majesty's Secret Service as a kid. There was a lot of talking, a love story, and this Australian guy trying to pass off as James Bond wasn't Sean or Roger. It's only as I became an adult when I started to appreciate the true beauty of this film.

James Bond has cost me a small fortune — original vinyl records, figures, cars, signed stuff, rare posters and props — and has taken me all over the world — filming locations in Bangkok, New York, rural England, and Amsterdam. I even have a dog called Sanchez, who has a penchant for loyalty, which means more to him than money, hombre.

I've lived, breathed, and dreamt Bond since as long as I can remember, and creating For Bond Fans Only has been a dream come true. It all started as a Facebook group because I wanted to talk Bond with fellow Bond anoraks; FBFO has grown beyond my wildest expectations and I've met some very special friends along the way.

This is dedicated to our friend Stacey March, who the For Bond Fans Only community sadly lost in 2017. Never forgotten and always in our hearts.
I'm a content writer by trade and you can find me on Twitter, LinkedIn, and Facebook.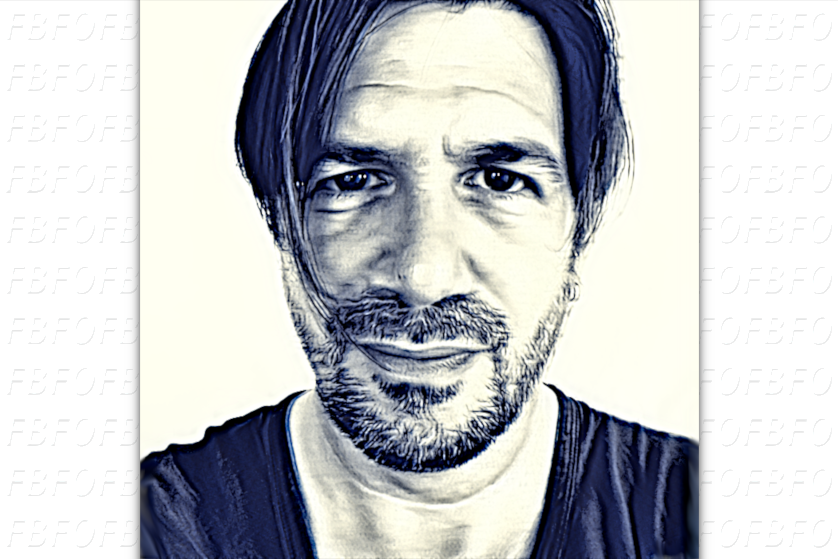 Ian Laskey ("iLaskey"), Graphic Designer
Bond films have always been in my life; at least, that's how it seems. I cannot remember early enough into my mid-Seventies childhood to recall the first Bond film I ever saw on the television, but they were always there. The cinematic adventures of 007 were ingrained in my DNA. They were fun, fantastical and, well, aspirational to a young boy growing up on the south coast of England. As I grew into my teens, and my tastes matured, I discovered the more nuanced Bond of Fleming's novels, as well as the continuation works of John Gardner and Kingsley Amis.
Bond has been pivotal in my wider love of cinema, which has lead to my pursuit of artistic endeavours over the years. I consider it a huge influence on my art, my writing, and my music.
Discovering For Bond Fans Only on Facebook a few years back was a great joy, and I quickly became addicted to chatting Bond with Joe Emery and our fellow fans. I've made many great friendships through the group and enjoyed lively discussions. It inspired me to produce my first serious "fan art" for Bond, which garnered a nice reaction from group members.
Since 2017, I've produced the monthly, topical, banner artwork for FBFO (which you can find collated on this website under the The Art of For Bond Fans Only) and I designed the group's logo (now emblazoned on T-shirts to buy!). I've also indulged my love of writing and cinema to become a guest columnist for this site.
I've been stunned to see FBFO grow so quickly into one of social media's largest Bond fan groups. I'm now delighted to be involved in this website and FBFO's next extraordinary chapter.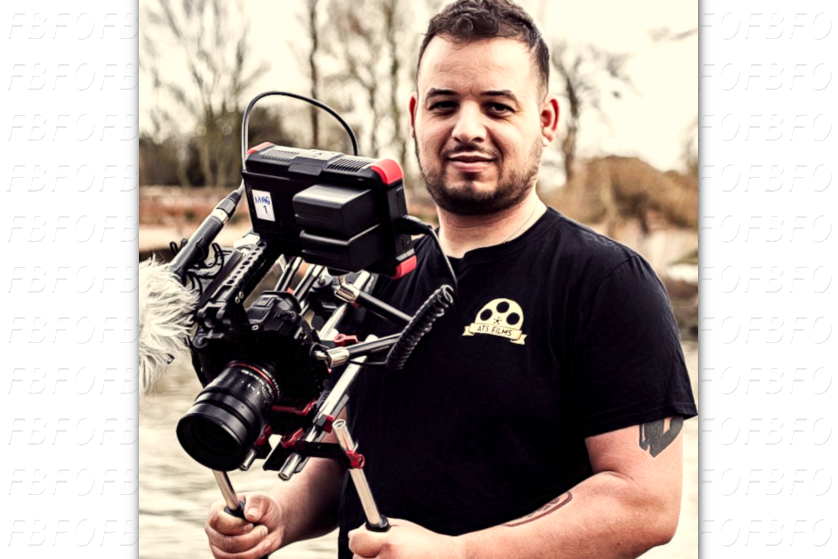 Ben Atkinson, Filmmaker
I remember the day vividly — my first experience of a James Bond film.
Moonraker was on the telly one Christmas during the 1990s. I had only tuned in about halfway through, but having just seen a man fight a huge steel-teethed assassin on a cable car high above Rio, I was hooked.
My mother soon burst into the front room, snacks in hand with a copy of the Radio Times. Shooing me away from the remote and the comfy sofa, she switched channels to watch the new Wallace and Gromit animation, The Wrong Trousers. Don't get me wrong, it's is a fine animation, but nothing compared to what I had just seen, and besides, I wanted to see what happened to this Bond guy who had just narrowly escaped death. After about 15 minutes of pestering her to switch it back over, she finally admitted defeat (sort of) and put me in her bedroom so I could watch the rest of Moonraker.
As a child whose head was always in the clouds (and still is as an adult), James Bond instantly connected with me and sparked imagination in me I didn't know I had.
Over the years I've spent way too much money on Bond memorabilia, including figures that litter my front room. Naturally, the kids are big Bond fans also, but I'm still working on throwing dialogue at them and asking them to guess the film.
As a filmmaker, (again inspired by Bond, and yes — I am waiting for my phone call from Babs to direct the next one), I snapped up the opportunity to film For Bond Fans Only events and create films for this site.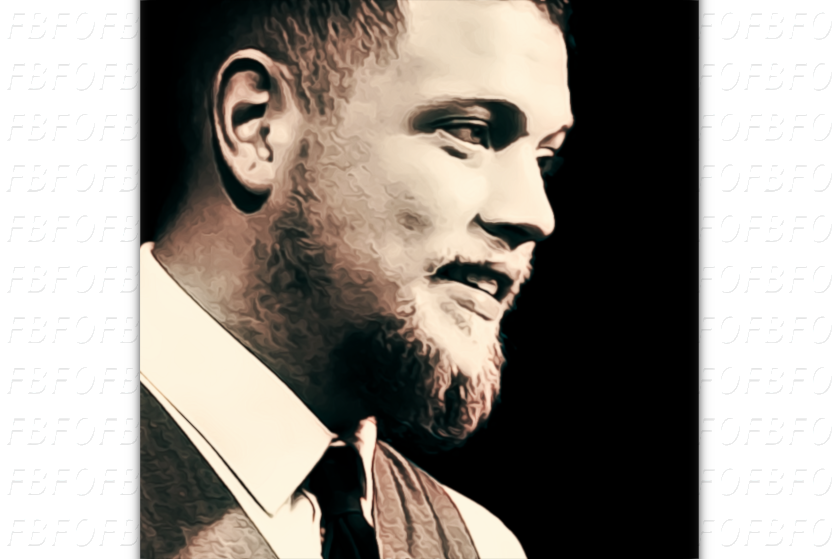 Jonny Salt, VIP Manager
Jonny Salt is a teacher, musician, actor, and Bond fan from Burton upon Trent. His Bond fandom started as a child after playing the legendary Goldeneye N64, and he has been an avid collector of 007 memorabilia ever since.
Jonny is a regular at Comic Cons and other Bond events where he enjoys meeting fellow fans from all over the world. He is delighted to be VIP Manager for FBFO, where arranges for James Bond cast and crew to attend For Bond Fans Only events.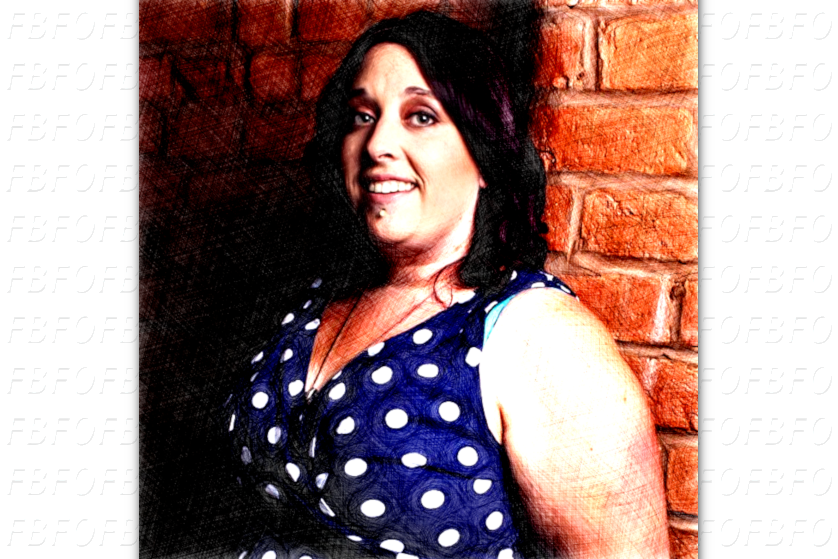 Kirsty Atkinson, Photographer
I'm For Bond Fans Only's photographer because my husband (Ben, For Bond Fans Only's Filmmaker) is a Bond nut.
When I'm not photographing For Bond Fans Only events and interviews, I am a photographer around Warwickshire, Worcestershire, and Oxfordshire. I won Photographer of the Year at the Muddy Stilettos Awards and Wedding Photographer of the in Year at the Lux Wedding Awards.
I am always looking for and learning new innovative methods. If you would like me to take your photos, then please get in touch. If you have any photoshoot ideas, then I'll happily capture them for you. If not, then just relax and smile, and I'll do the rest.
You can take a look at my work here.