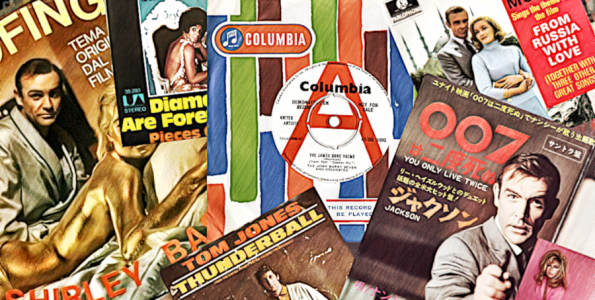 The music of James Bond part one: The Connery era
A lot has been written about the long-term feud between Monty Norman and John Barry. The basis for 007 theme was Norman's song Good Sign, Bad Sign, for the never-produced musical A House for Mr Biswas.
As anyone can imagine, a tune written for a musical set in India was not really considered appropriate for a film about a British secret agent. Thus, John Barry came on board, modifying the tune to what we now know as the James Bond Theme.
It was a mash-up of Norman's sound and Barry's score for the 1960 film, Beat Girl. Both men considered themselves the authors, and the feud went on for decades, resulting in Norman being recognised as the leading composer, and being awarded £30,000 libel damages.
Although being the musical equivalent of leftovers, as a single, the song reached number 13 in 1962. At that time, instrumental titles were generally commercially much more successful than in the post Beatles/Stones era.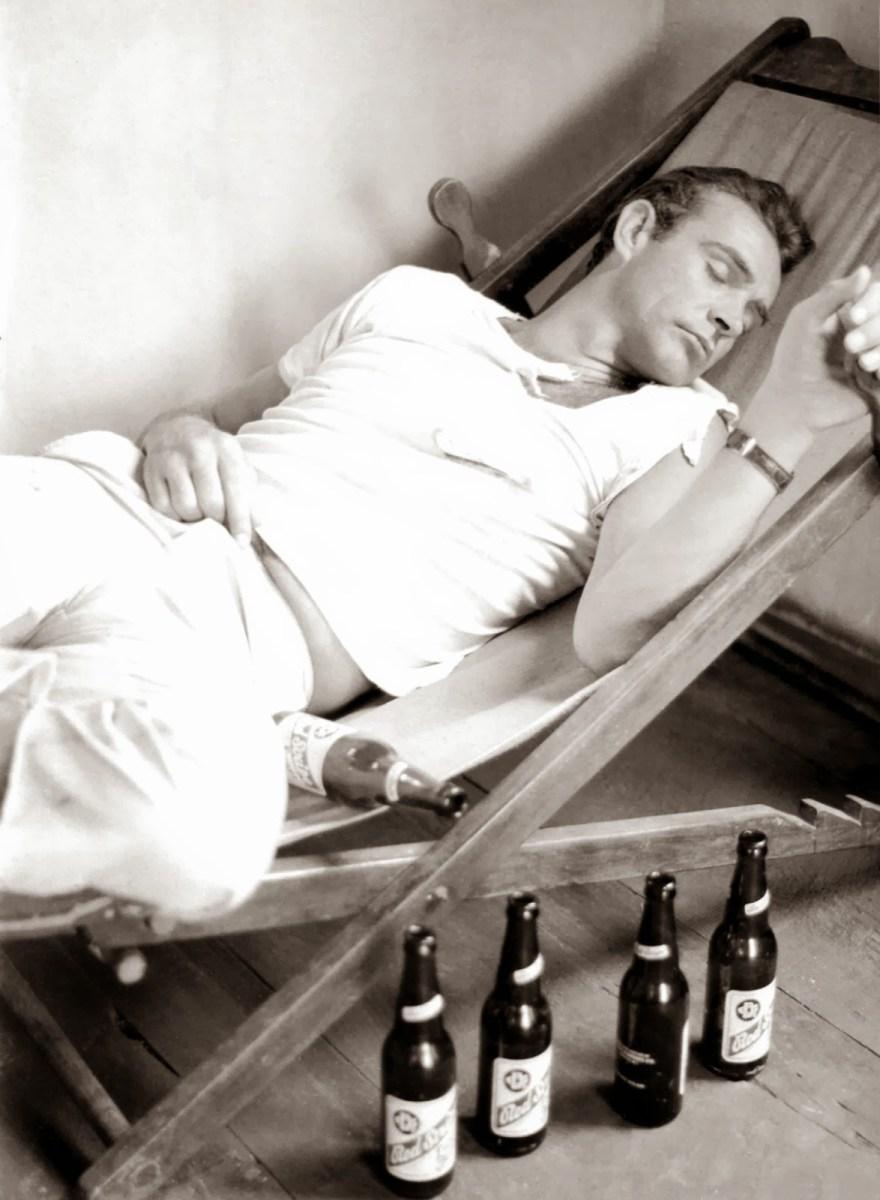 Musically, Dr No was not a revelation — apart from the iconic James Bond Theme. With higher production budgets also came more sophisticated music. From Russia with Love had John Barry as the primary producer and writer of the soundtrack. The album had its highest chart position at 28, which is quite remarkable because Barry's Bond soundtracks are just that: music that illustrates scenes from the film. Nothing you'd play as a cool teeny bopper when your mates come over to get stoned on your mum's cooking sherry.
The main song was sung by Matt Monro. Monro was a crooner — not a rock star. So Barry hadn't exactly picked the coolest cat in town. But Monro belted it out and the single charted at number 20. Yet it's one of the more forgettable songs in the series.
The first two outings of our favourite spy were not exactly low budget, but neither were they blockbusters. Producers Cubby Broccoli and Harry Saltzman had realised that they were onto something and pulled out all the stops for Goldfinger. This was a big-budget production that needed glamorous music. Shirley Bassey had been around for some time. Interestingly, Barry and the producers went for quality rather than for an internationally-known name, as Bassey had had no hits in the States so far.
Although the lyrics were rather ludicrous (warning of a nasty man called Mr Goldfinger), the song was perfect. Bassey has an incredible range and always managed to be slightly suggestive, which led to Burn My Candle being boycotted by the BBC in 1956.
The song symbolised the sophistication of the protagonist, plus the sensuality of Bond's lifestyle. A lot of things Bassey sings about Mr Goldfinger are equally valid of Bond. Also, the jazzy song is perfect for the 60s lounge culture in which you leaned back with a drink in your hand — a vast difference from the participative dance-floor culture of the later decades. Goldfinger wasn't a massive hit at the time. It was Bassey's first international hit but only peaked at 21 in the UK and 8 in the US.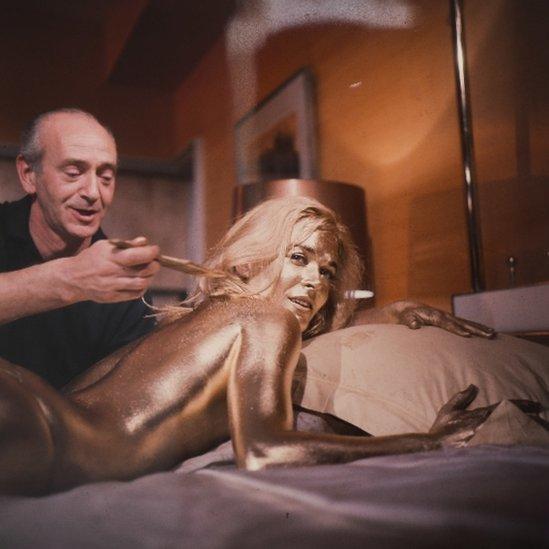 For Thunderball, the producers went for a young and relatively unknown Welsh singer called Tom Jones. Jones had scored two major hits in the UK and the US with It's Not Unusual and What's New Pussycat? He had a few less successful singles. Although having an impressive voice, Jones's coolness factor was zero (apart from with your mum). Although singing so hard that his vocal cords bled, the song only made it to 35 in the UK and 25 in the States. A top ten in Austria wasn't much of a consolation.
Although today (unjustly) being mostly remembered as Frank's daughter, Nancy Sinatra was a recording artist in her own right in 1967. She had scored three major hits and bridged the gap between generations. On the one hand, she was known to the older generation for Somethin' Stupid: a very creepy song to sing with your dad.
On the other hand, she was popular with the younger generation for the anthem a million women have sung at karaoke: These Boots Are Made for Walkin'. The producers had brought a young A-lister on board. The song, You Only Live Twice, was a departure from the previous ones. Instead of powerful, big band arrangements, Barry had gone for an orchestral opening. Instead of belting it out, Nancy Sinatra had a more restrained style of singing.
The lyrics this time were actually not a characterisation of Bond or his enemy (or both). It was a love song with poetic qualities. Although much loved by Bond fans, commercially, it wasn't a huge success either.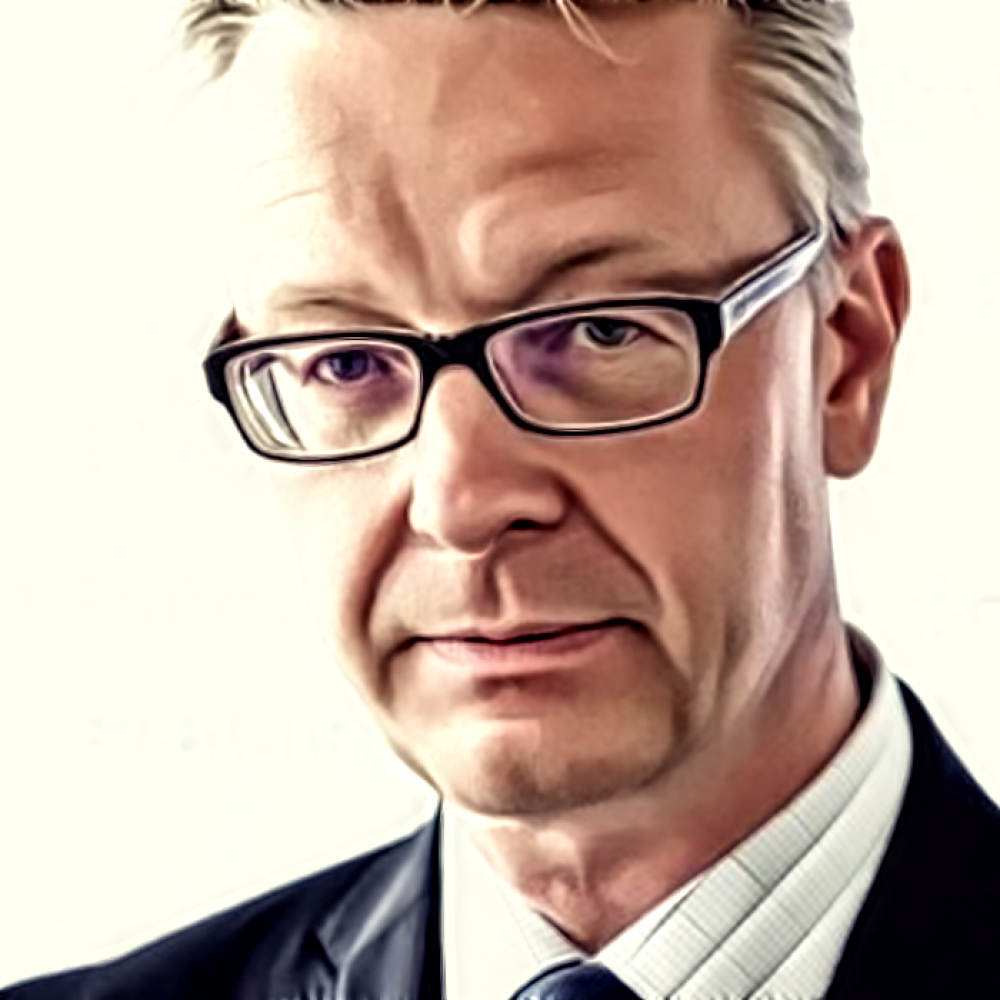 Thorsten Krings
Thorsten has been a Bond fan since 1977. He teaches at DHBW University in Germany and writes books — but mostly on very boring topics. Asked if he fancies himself as James Bond, he replied: "More as James Bond's accountant".