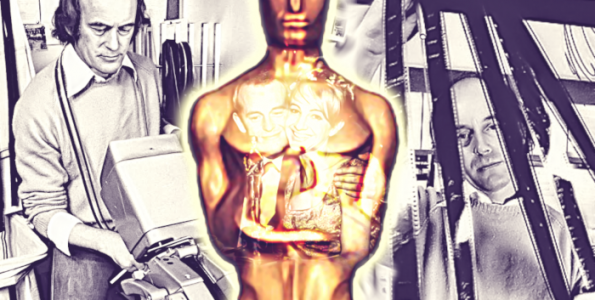 The man who turned his back on the Hollywood dream to plumb: For Bond Fans Only in Conversation with Norman Wanstall
The February floods put this For Bond Fans Only interview in jeopardy. Yet I, FBFO VIP Manager Jonny James, FBFO Filmmaker Ben Atkinson and FBFO Photographer Kirsty Powell, battled through the puddles to Burford. It's the tripoint between the counties of Shropshire, Hertfordshire and Worcestershire.
We were there to interview the Oscar-winning Norman Wanstall, who greeted us with soup and bread upon arrival. Yet where was Oscar? He was nowhere to be seen.
You'd expect an Oscar to take pride of place in any Oscar winner's home. Maybe on the mantelpiece, in a glass display case, or by the swimming pool if you're Brad Pitt. Not the delightfully humble Norm. He keeps his in bubble wrap, with an elastic band around it, in an old briefcase in one of his wardrobes upstairs.
"Go ahead, pick him up", he gestured disarmingly. It's much heavier than you'd expect, but I can now say I've held something Angie Dickinson has gripped.
Oscar is looking mighty fine for his 56 years. Norm won it for his ground-breaking sound effects on Goldfinger. He then gave up the Hollywood dream and retrained as a plumber. You can find out why in For Bond Fans Only in Conversation with Norman Wanstall.
If you enjoyed watching this interview, please spare some loose change to donate to For Bond Fans Only's chosen charity: Saint Francis Hospice.
Saint Francis Hospice provides free care for people living cwith ancer and other life-limiting illnesses. The Hospice also provides therapy for bereaved families — often young children who have lost a parent.
With only 28% of its running costs coming from the NHS, the Hospice needs to find £21,000 a day to survive.
You can donate to this incredible cause here.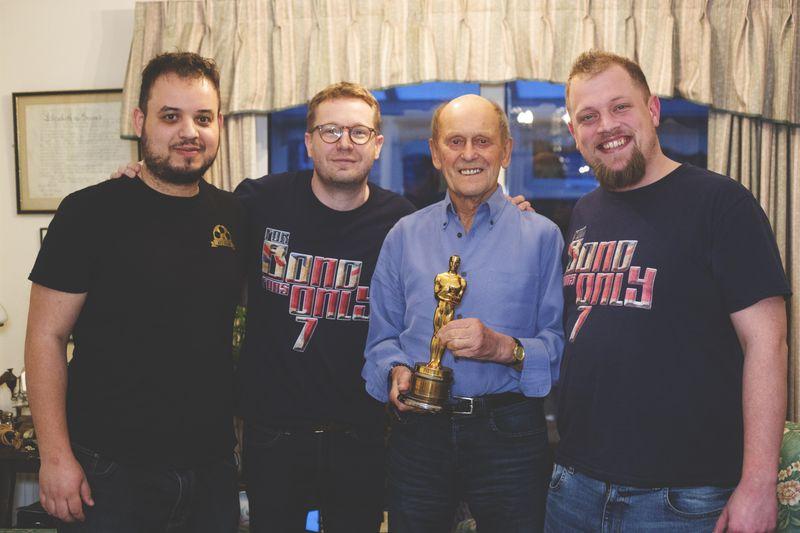 Copyright © 2020 J W Emery Ltd. All rights reserved.
Joe Emery
Joe is Editor of For Bond Fans Only and a writer by trade. When he's not watching Bond, he can be found listening to The Beatles and worrying about West Ham. You can find him on Twitter @JWEmeryLtd