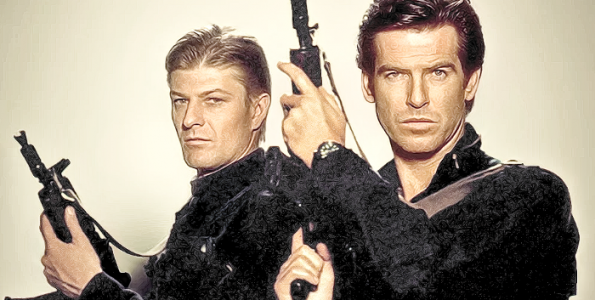 GoldenEye: the Britpop Bond
1995. The year that saw Noel Gallagher wishing AIDS on Damon Albarn, Princess Diana admitting there were three people in her marriage, Tony Blair emerging as the new Labour Leader, and Britain celebrating the fiftieth anniversary of the end of the Second World War.
2015 saw Gallagher and Albarn chumming it out on stage, a very different Labour Party leader to Blair and a generally cynical attitude towards British patriotism. With this modern outlook, GoldenEye looks a tad naff at points, but it very much represented the zeitgeist of the time.
More so than perhaps any other Bond adventure, GoldenEye needs to be watched as it was at the time. It belongs in a similar pantheon to Britpop, a genre of music that celebrated its sixties/seventies counterpoints, even if few bands other than Suede or Pulp sound remotely listenable now. Luckily, GoldenEye owes more to Jarvis Cocker than Tim Burgess, and the result is a strangely entertaining affair, with the stabilisers taken off to the right degree.

Timothy Dalton's films were brilliant. Yes, but they left audiences cold; a six-year hiatus did little to rectify his name as the ultra-Bond (even if he is this writer's favourite). Now, Pierce Brosnan was given his shot to play Britain's favourite secret agent, having missed the opportunity in the mid-eighties due to previous contractual arrangements.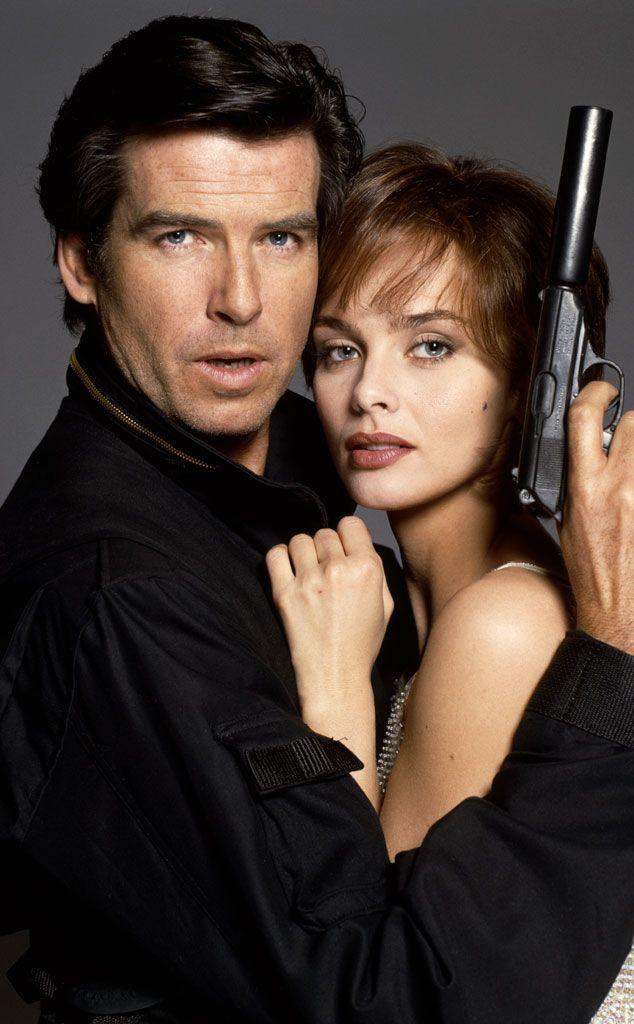 And boy, was he popular —inarguably the most since Sean Connery. Audiences and critics in his lap (Dalton won over the critics, but fatally not the public; Roger Moore won over the public but not the critics; George Lazenby buggered off before he had the chance to warm to either!) Only Gene Siskel wasn't sold — but he hated everyone bar Connery!
Brosnan seemingly had it all: the looks, the quips, the suaveness, and the class. But therein lay the problem. He seemed like Bond, but he wasn't. He never warmed into the role enough to make it his own. Where Dalton and Moore could claim squatters rights due to how only they could play Bond, Brosnan tried a bit of everything: wit, sorrow, intensity — a jack of all trades but a master of none. His angle was too broad to ever butter up his take efficiently for effect.

Criticising Brosnan won't win me brownie points for originality. Brosnan himself has done it:
"I felt I was caught in a time warp between Roger and Sean. It was a very hard one to grasp the meaning of, for me. The violence was never real; the brute force of the man was never palpable. It was quite tame, and the characterisation didn't have a follow-through of reality, it was surface. But then that might have had to do with my own insecurities in playing him as well".
However, in the greatest hits package that is GoldenEye, Brosnan fits the film well. Yes, I am Irish; yes, I grew up with him as Bond — nationality and generation often have a factor in deciding a fan's favourite Bond — but I still feel that Brosnan may have been the weakest Bond. Say what you want about George Lazenby, he could portray vulnerability better than anyone, which was key to Ian Fleming's creation.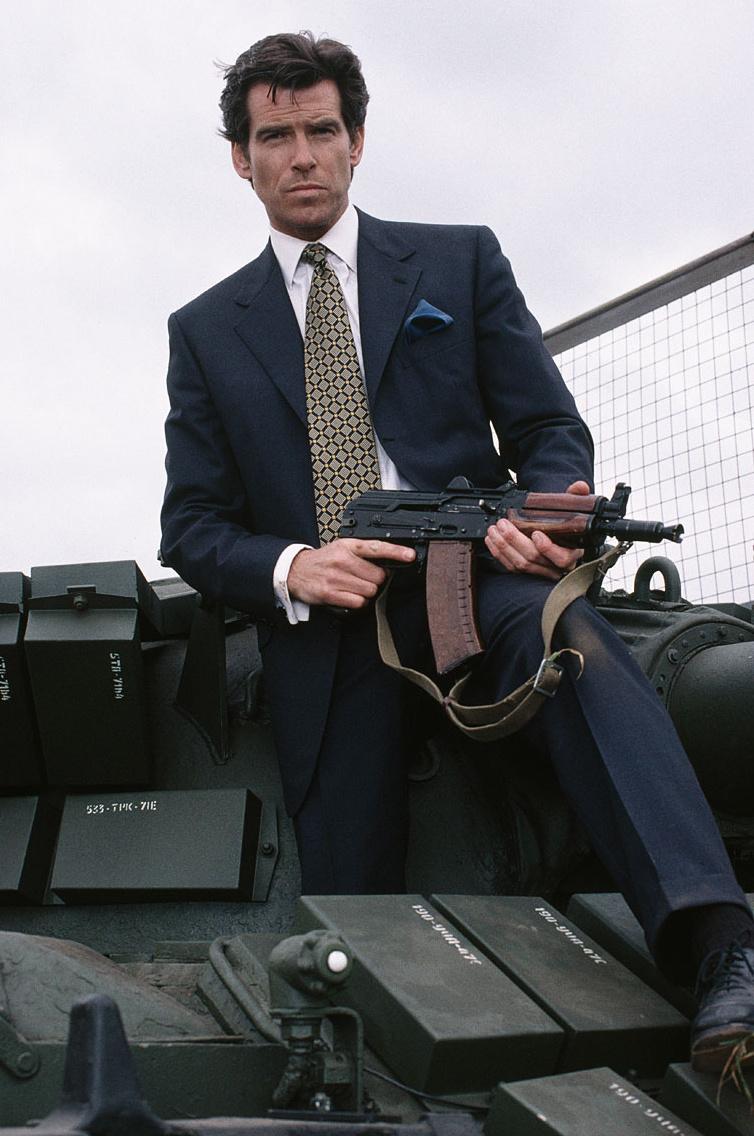 Brosnan gave GoldenEye the sugar boost it so badly needed at a time of vacuous uncertainty for the franchise, and for that, he deserves credit. Martin Campbell proved a terrific choice of director, breathtakingly imaginative in scope and texture — the scene in which Xenia and Bond wrestle is very well filmed.

In terms of supporting cast, the film plays to its strengths, one of the few to do that so well. If the main lead comes across as a tad stiff, GoldenEye more than makes up for his failings in the villains' department. Sean Bean's Alec Trevalyan ought to be recognised as one of the top five Bond villains, unlike Ernst Stavro Blofeld or Auric Goldfinger, Trevalyan's is very much Bond's physical equal. When he claims that "I was always better than you", we're almost inclined to believe him.

Better still is the voluptuous Xenia Onatopp, putting her legs to good use. Given Famke Jennsen's continued beautiful appearance, a co-starring role in the next Daniel Craig film wouldn't go amiss. Robbie Coltrane is the needed comic relief, Judi Dench is assertive in her first film as M, and Izabella Scorupco is inarguably the strongest of the Brosnan lead women.

The film, like many Bond films, suffers from being a product of its time — Eric Serra's score being the worst offender. He suits Luc Beeson, he doesn't suit James Bond. The click-clacking is a little too cerebral for such a mainstream movie, and the title track is poor — Tina Turner just a bit too subdued for brilliance. The satellite's laser effects, perhaps daring at the time, now look a little laughable, as do some of the blue screenshots — such as Brosnan throwing himself onto the falling plane.

Where the film gets it bang on the money is the action sequences. The tank chase through St. Petersburg hits the right mark between humour and thrills, thankfully avoiding the temptation to put in some somersaulting pigeons. The fist fight between Bond and Trevalyan is as exciting as you could possibly get and the incessant use of machine gun fire is enough to keep the Nintendo nerds happy, without disillusioning everyone else, which Tomorrow Never Dies succeeded in doing. As with the best of Bond, the best scenes are the ones baring fisticuffs, behind which souls are bared.
Sandwiched immediately after the game-changing and game setting Licence to Kill, GoldenEye is hardly the dish of the day. But as a snap of a Britpop era of fun, frisson and pop, it is a good and enjoyable watch.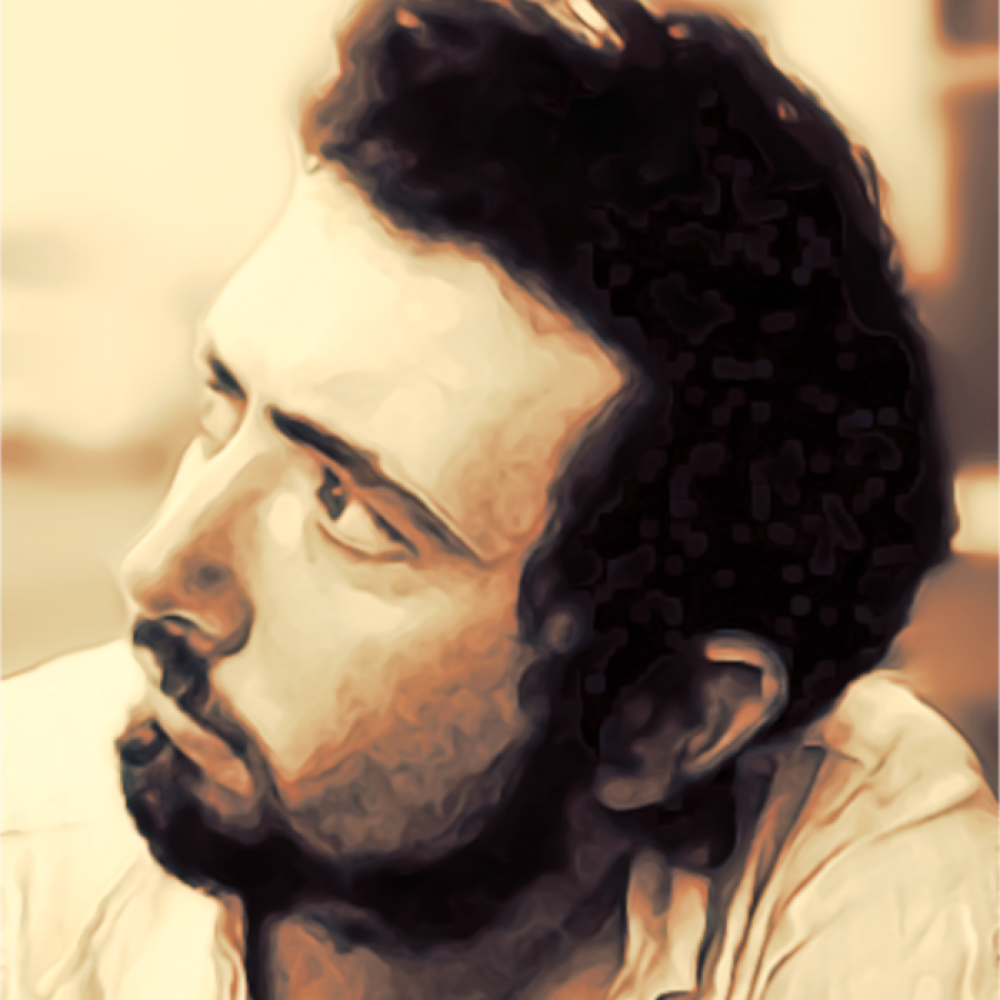 Eoghan Lyng
Eoghan is a writer whose credits include Record Collector, Culture Sonar, The Irish Post, and The Digital Fix. You can read his James Bond features on The James Bond Dossier, Taste of Cinema and We Are Cult.