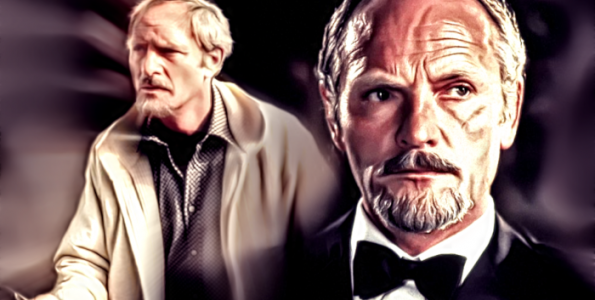 "Leave their legs free — they'll make appetising bait" — For Bond Fans Only in Conversation with Julian Glover CBE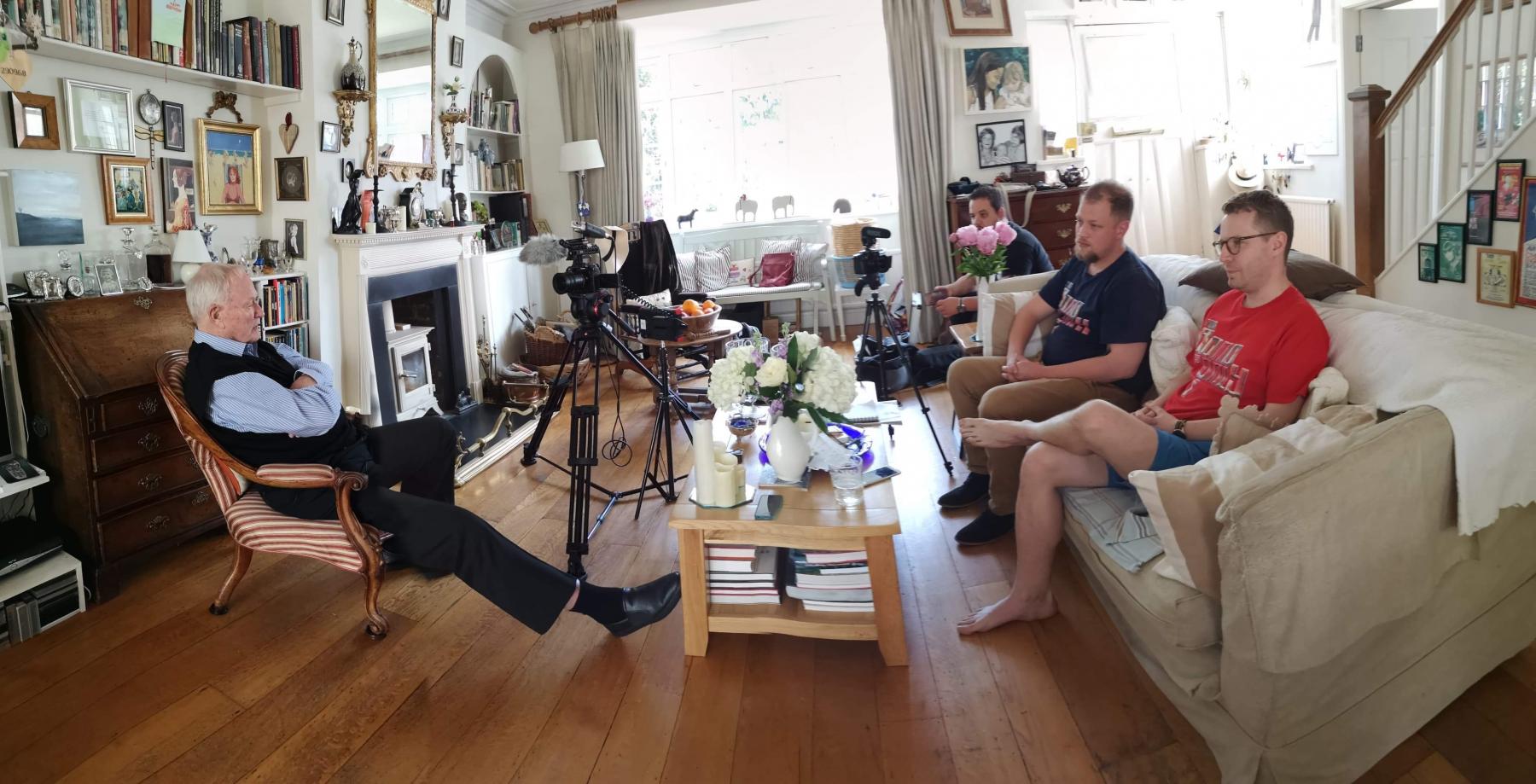 Aristotle Kristatos differed from villains we'd become used to in previous Bond films. He didn't want to start a war or destroy the world from a colossal lair. He was a double-crossing criminal, albeit very nasty, driven by greed.
He was a murderer who killed several people to get what he wanted: money. Kristatos (Bibi's 'Uncle Ari') didn't commit the murders himself. He hid behind an extreme force of heavies and psychotic killers who did his dirty work for him. Locque, Kriegler, Gonzales, Claus, Apostis and a host of others. Aris Kristastos must have had quite some payroll.
Kristatos completely disregarded anyone's life, bar perhaps his Olympic ice-skating prodigy niece, Bibi Dhal. Although, it's debatable whether his seeming adoration for this young lady was nothing but a facade for his criminal goings-on. Kristatos remains unfazed when Erich Kriegler hits Bibi. Kristatos discreetly slips away in the background with the stolen goods, which shows how he chose to operate.
I can safely confirm that Julian Glover is nothing like that and is a bloody nice bloke. On 23 May 2019, the For Bond Fans Only crew — Joe Emery (Editor), Jonny Salt (VIP Manager), Ben Atkinson (Filmmaker) and Kirsty Powell (Photographer) — met him at his home.
Born in 1935, Julian Wyatt Glover CBE, and recipient of the Laurence Olivier Award, has a stage, TV, and film career spanning 66 years.
The Avengers, The Saint, Hammer Horror (Quatermass and the Pit), Doctor Who, Star Wars, Indiana Jones, Harry Potter, Game of Thrones, London's West End and James Bond. Just a few of the global phenomenons he has been part of.
We were also lucky enough to meet his wife, actress Isla Blair, and she and Julian made us feel so welcome.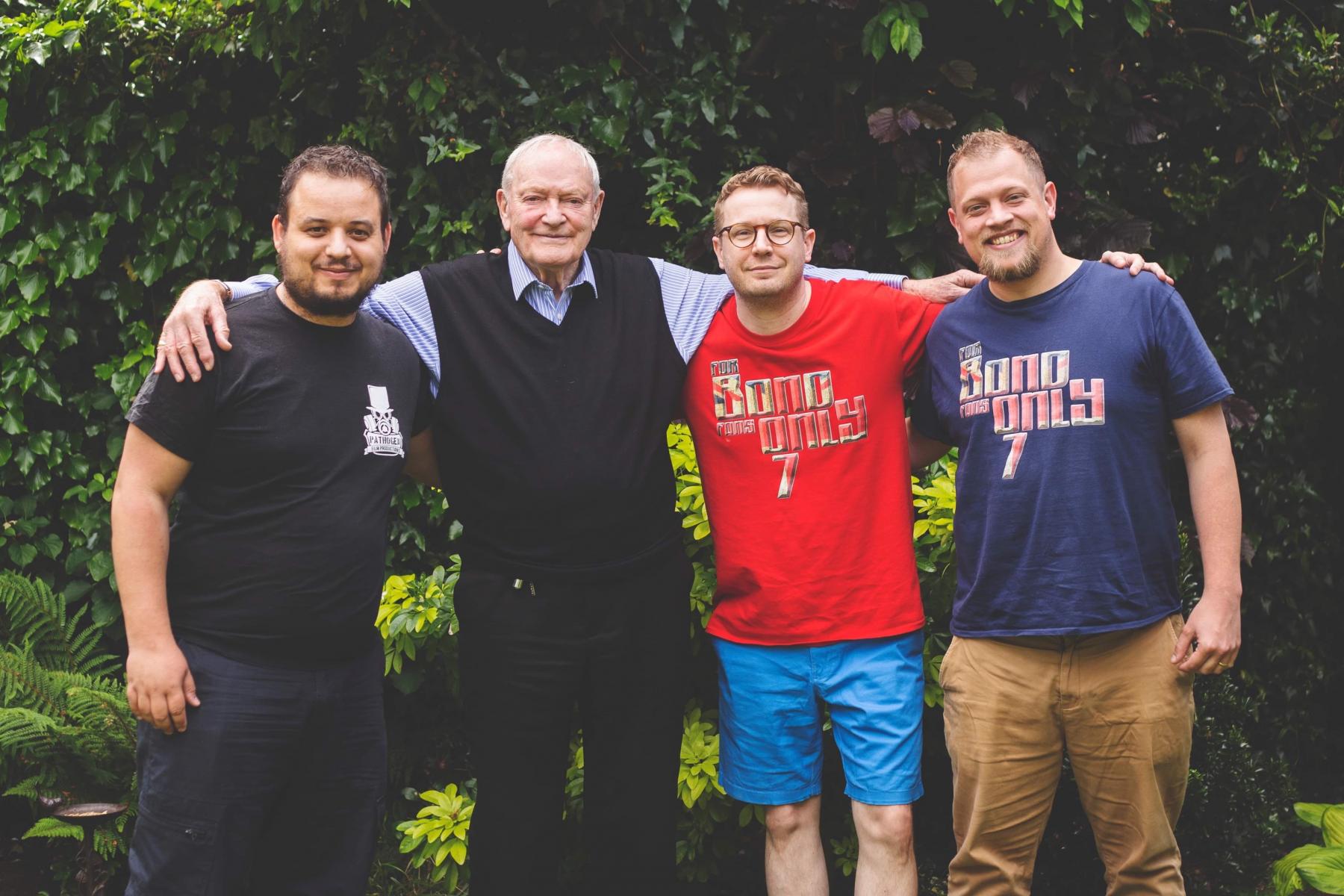 So sit back with a white wine from Kristatos's home place and enjoy For Bond Fans Only in conversation with Julian Glover. Providing it's not a little too scented for your palette. Just choose which cup you drink it from wisely.
If you enjoyed For Bond Fans Only in Conversation with Julian Glover, please spare some loose change to donate to For Bond Fans Only's chosen charity for 2019: Saint Francis Hospice?
Saint Francis Hospice provides free care for people living with cancer and other life-limiting illnesses. The Hospice also provides therapy for bereaved families — often young children who have lost a parent.
With only 28% of its running costs from the NHS, the Hospice must find £21,000 a day to survive.
You can donate to this incredible cause here.
Copyright © 2019 J W Emery Ltd. All rights reserved.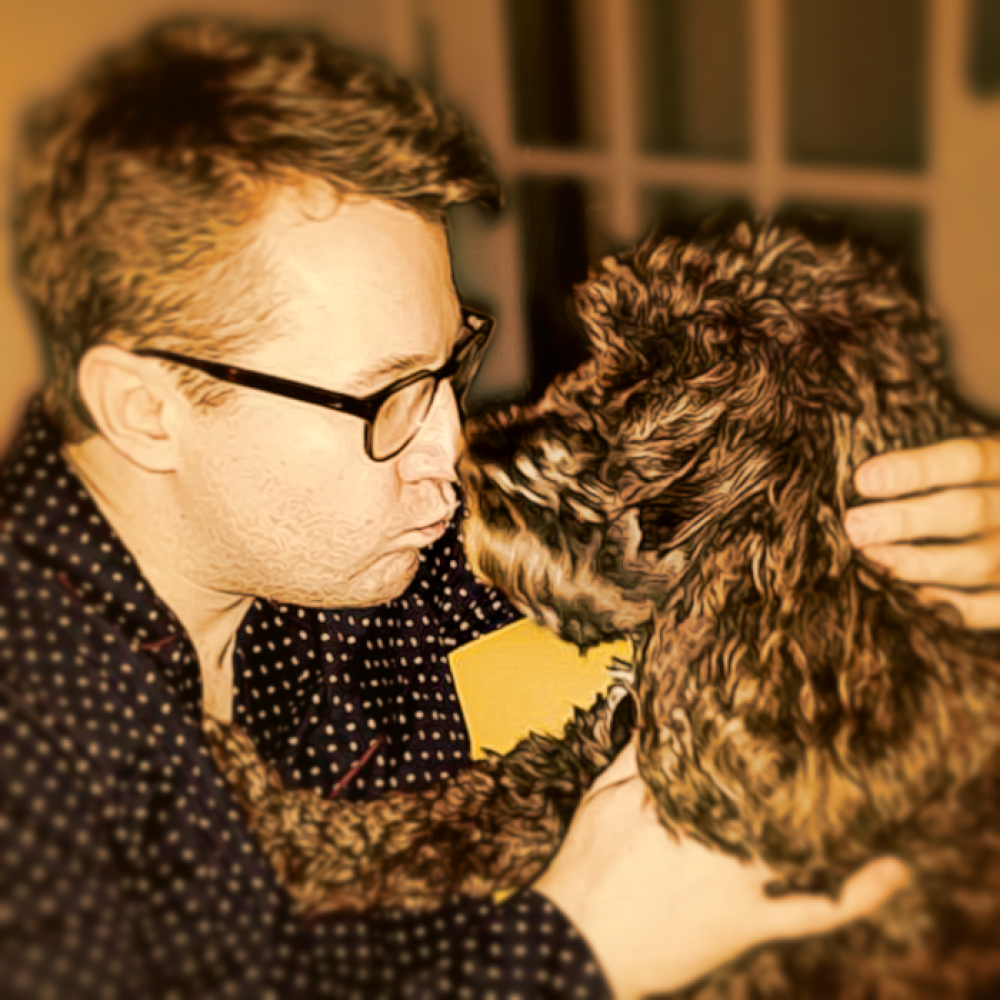 Joe Emery
Joe is Editor of For Bond Fans Only and a writer by trade. When he's not watching Bond, he can be found listening to The Beatles and worrying about West Ham. You can find him on Twitter @JWEmeryLtd