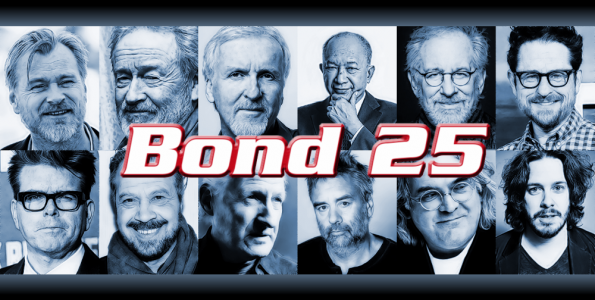 Who should direct Bond 25?
I have been a James Bond fan for a long time. The next film won't be released till late 2019 at the earliest. Daniel Craig has already confirmed that he will be back as Bond for a fifth and final time, while Sam Mendes has said that he will not return to direct a third Bond film.
Earlier in the year, Danny Boyle was hired to direct Bond 25, and it looked like the project was finally on track. Recently, it was announced that Boyle was pulling out of the project. This has once again thrown Bond 25 into disarray. A lot of discussions have been taking place among Bond fans over who should direct Bond 25.
I'm not a fan of Sam Mendes. Don't get me wrong, he has made some excellent films, but he is primarily an art director. He has had no experience with big-budget blockbusters, let alone action films, before taking on Bond. I felt this was evident in Skyfall. While the film was watchable, I did have some issues with it. It was quite slow, which is somewhat characteristic of artistic pictures. A lot of the action scenes were too brief. The story wasn't a great one either, and it was borrowed from elsewhere. The stolen disc with the list of agents was from Mission: Impossible. The villain being a former MI6 agent was from another Bond film — GoldenEye. The villain planning his capture and then escaping was from The Dark Knight. I do think Mendes managed to redeem himself with SPECTRE, which I loved, although some would disagree with me.
I quite like Danny Boyle. He has made some terrific films including Slumdog Millionaire and Trainspotting. He did try to take on a big-budget film in 2007 with Sunshine. The film didn't do well at the box office, and in my opinion, it wasn't a good film. God knows what he would've done with Bond 25.
Before Boyle was hired there was a shortlist released of directors who are being considered for Bond 25. It consisted of three directors: Denis Villeneuve, David Mackenzie, and Yann Demange. I don't approve of any of these directors. I have the same problem with Denis Villeneuve as I do with Sam Mendes. His films lean more towards the artistic side. I wasn't impressed with Sicario, and I thought Arrival was awful. While his latest work, Blade Runner 2049 was good, it was rather slow. I felt the story was stretched to fill its two hours and 43 minutes run time.
David Mackenzie directed Hell or High Water. It was a film that went down rather well. I must've watched about half of the film and found it boring. Yann Demange directed a film called '71. It was an OK film, but his filmography doesn't appear to be that impressive. A lot of his work consists of TV shows.
This brings us to the vital question: who should direct the next James Bond film? Here are my suggestions.

Christopher Nolan
Nolan is the most popular choice of director for Bond, and it's not hard to see why. His films have been phenomenal among viewers and critics alike. He can direct exciting action sequences. He also knows how to write a good story. If he does get to direct Bond, he should at least be part of the writing team. Nolan has shot many of his films using IMAX. Imagine what that would be like with Bond! Nolan also happens to be a Bond fan himself, so he'll know how to make a great one.

Ridley Scott
Scott is a very diverse director. He has done sci-fi, horror, war, and drama. He resurrected the sandals and swords epic genre with Gladiator. His 2001 film, Black Hawk Down, had terrific action sequences. Although his late brother Tony Scott was considered to be more prolific as an action director, I feel that Ridley pulled it off better.

James Cameron
Cameron is considered to be the greatest action director around. The first two Terminator films are classics. I also loved True Lies, and although I wasn't that blown away by Avatar, it did have exciting action scenes. Like Sam Mendes, he is an Oscar winner, but unlike Mendes, he is hardly artistic.

John Woo
I like John Woo's work — another prolific action director. It was his work back in his native Hong Kong that caught the attention of Hollywood. Despite a rocky start in Hollywood, he was given more creative control when he came to make Face/Off, and that became very successful. So think what he could do with Bond.

Steven Spielberg
I never really thought of Spielberg directing Bond until someone mentioned it to me. Come to think of it, Spielberg would be a good choice. He makes a variety of films, and his experience of action is apparent in the Indiana Jones series. I was told that Spielberg was considered to direct Bond but I also read somewhere that Spielberg wouldn't do a Bond film. Oh well.

J.J. Abrams
J.J. Abrams has established himself as a great blockbuster director. Kick-starting his Hollywood directorial career with Mission: Impossible 3, he has gone on to helm the Star Trek reboot and Star Wars: The Force Awakens, which have been huge successes.

Christopher McQuarrie
McQuarrie started off as a scriptwriter for many Tom Cruise films. He made his directorial debut with Jack Reacher. While the film was enjoyable, albeit not great, he did improve himself with the acclaimed Mission: Impossible — Rogue Nation. He then got involved in Mission Impossible: Fallout which has been considered to be the best in the series as well as one of the best films of 2018. If he is to direct Bond, he should be involved in the writing too.

Edward Zwick
The name might not be that familiar to some people, but he has made some rather good films. One of his earliest pieces of work was Glory, which was great and won a couple of Academy Awards. Much later he did The Last Samurai and Blood Diamond, which had brilliant action set pieces. While his latest film Jack Reacher: Never Go Back didn't go down that well, I thought it was a great action film. I feel he should be someone to consider, particularly when it comes to action.

Michael Mann
I have to admit, Michael Mann wasn't a director I was considering while I was writing this. He has directed some great films with exciting action. This is evidential in Heat with its classic shootout, and also in Public Enemies. Even Miami Vice, which was a terrible film, had a great shoot-out at the end.

Luc Besson
There have been some great French action films, and Luc Besson has been at the heart of a lot of them. If he wasn't the director, he was producer and writer behind some of these popular films. Unfortunately, some of his latest work hasn't been that successful. His latest film, Valerian and the City of a Thousand Planets, was a flop. Let's hope he can get back to the standard that he was before we can consider him.

Paul Greengrass
Greengrass put himself on the map with the Bourne series. He made the shaky camera technique blend well with the action scenes. Greengrass has made his name with other films that have been well received. Sadly, in a BBC radio interview, he stated that he wouldn't make a Bond film. I guess that's another one out of the running.

Edgar Wright
Now here is a filmmaker whose name popped up after Danny Boyle dropped out. Wright is emerging as an acclaimed filmmaker with his Cornetto trilogy, and more recently, Baby Driver, which was a hugely acclaimed action film. He also proved his worth with action in Hot Fuzz, the second entry in his Cornetto trilogy. Although you could argue that it was more comical, I feel that it still demonstrates his considerable skill as a blockbuster director.
So there you have it — my shortlist of people to direct the next James Bond film. Very different from the rumoured shortlist. If Michael G. Wilson and Barbara Broccoli can't choose a director, I hope I can be an inspiration to them.
All images are the property of their respected copyright holders.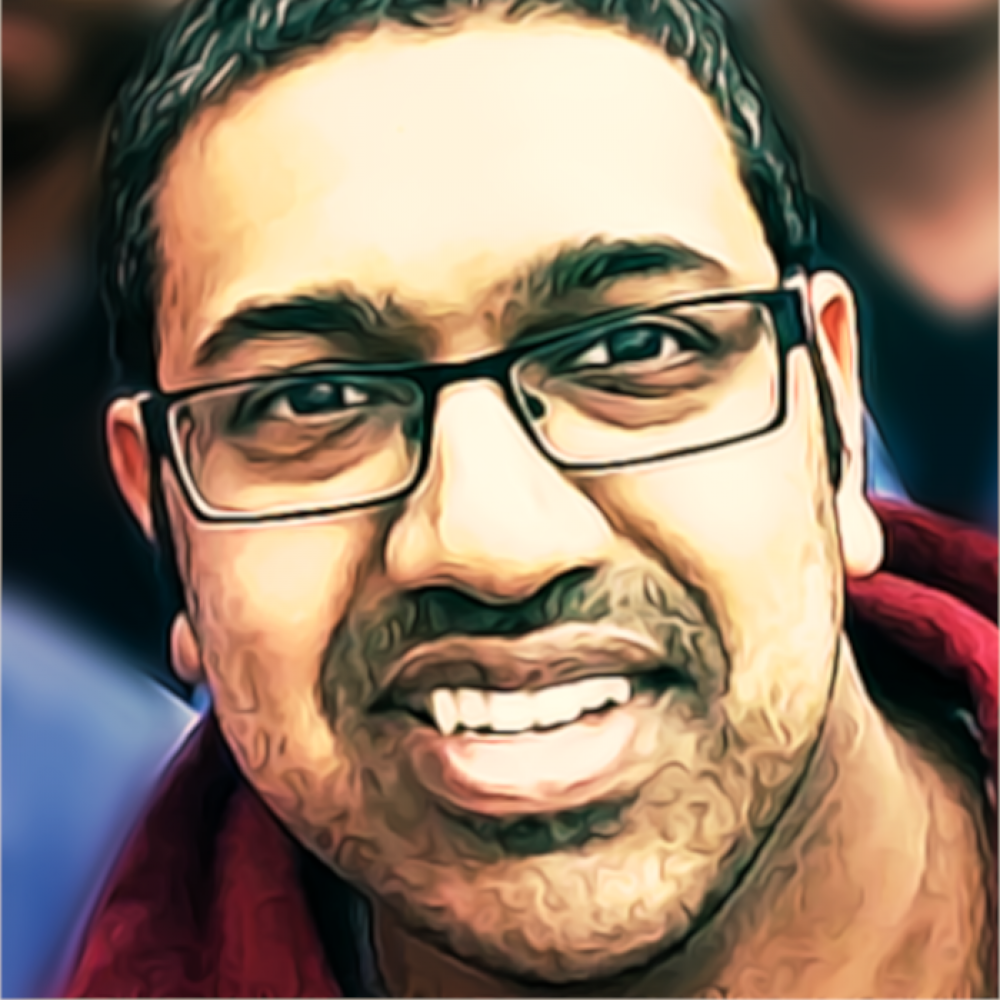 Amalan Karthigeyan
Amalan is a junior doctor living and working in Watford. He has been a James Bond fan since the age of 13, which led him to becoming a big film geek.