Sir Roger Moore — the spy whom we loved — a life in retrospect
I had never cried at the death of someone I didn't know before — until 23 May 2017. Damn you, Sir Roger, I thought that you were going to live forever.

Not only did I cry for Roger Moore on that warm spring day, but also for 22 other people who I had never met before — the victims of the Manchester Arena atrocity, which had happened the previous evening.

I woke to the news about Manchester, and then the news came through during mid-morning that the longest reigning 007 had passed away at 89 years of age after a short battle with cancer. It was an incredibly sad day. Maybe it was no coincidence that he passed away only hours after the Manchester attack — as an ambassador for UNICEF, perhaps his spirit was destined to look after the children and teenagers who so tragically lost their lives that evening at the Ariana Grande concert.

I'm so glad that I got the chance to see him at the Southbank Centre only six months before, as part of his Sir Roger Moore in Conversation tour. He was in fine spirits as you'd imagine; full of charm, wit, and warmth. There was nothing to stop him that day.

I had fulfilled a lifetime ambition of mine to be in the same room as one of my all-time heroes. Listening to him talk about his remarkable life was a wonderful experience. His anecdotes had the audience roaring with laughter, especially the one about Hervé Villechaize's "unnatural" lust for women during the filming of The Man with The Golden Gun in the Far East. He was as self-deprecating as ever; Roger Moore didn't rate himself that highly as an actor. He was wrong. This man could act.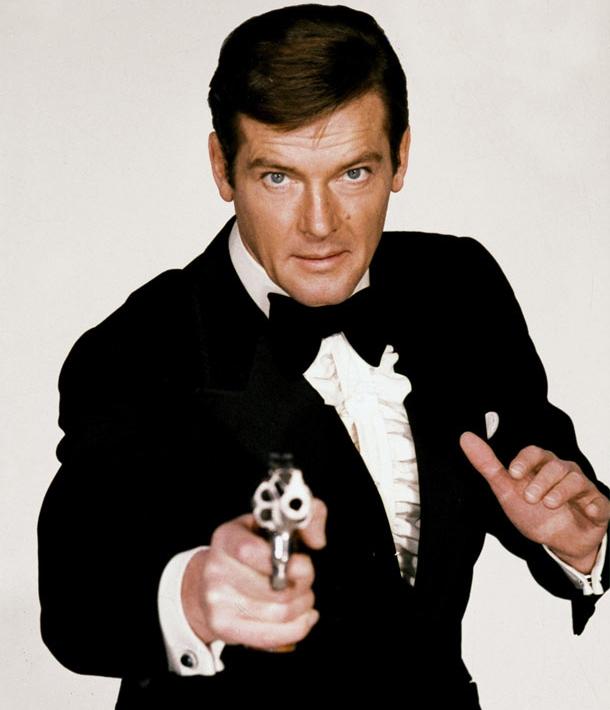 Amongst all the light-hearted moments during his tenure as Bond, there were many moments where Roger Moore showed off how much of a capable actor he was, which are often overlooked, namely the confrontations: Scaramanga at the dinner table, Anya Amasova over the death of her former lover, Stromberg at gunpoint and General Orlov aboard the train in Octopussy.

Roger Moore was two months shy of his 45th birthday when he was announced as the third James Bond in August 1972. It's hard to believe that this man was 49 in The Spy Who Loved Me. He looked fantastic. Roger Moore in Royal Navy gear. Has anyone ever looked cooler? Maybe only Roger himself, when he wears a double-breasted Chesterfield coat teamed up with a pair of leather gloves when he arrives in New York City in Live and Let Die.

His leading ladies up until his penultimate Bond film, Octopussy, had always been decades his junior. This didn't seem to matter. Jane Seymour celebrated her 21st birthday on the set of Roger Moore's debut Bond film Live and Let Die, and he was comfortably old enough to be her dad, yet the 24 age gap doesn't notice. He always looked so sprightfully young.

The age gap was even bigger in For Your Eyes Only, where Carole Bouquet was 30 years his junior. Roger still got away with it. After the outlandishness of Moonraker, Bond was brought back down to earth, quite literally, in this 1981 entry to the Bond canon. Roger is looking considerably older, and this is played upon wonderfully during the film; he is more of a father figure to those around him, we see him wheezing and panting as he chases Locque up some stone steps, and he turns down Bibi Dahl's attempts to seduce him. I'm sure the Bond of Live and Let Die would have jumped into bed with her, having deceitfully tricked Solitaire into losing her virginity and psychic power.

What I've always admired about Roger Moore's Bond is that he created his character, and didn't attempt to emulate Sean Connery. The same reason why I admire George Lazenby, Timothy Dalton and Daniel Craig — they all brought something unique to the role. The producers even tried to distance Roger from Sean in Live and Let Die. Moore smoked cigars as opposed to cigarettes, M visits Bond's home rather than Bond visiting M's office, a Bourbon and water replaced the vodka Martini, he wore a striped tie instead of a solid one, used a Smith & Weston instead of a Walther PPK and wasn't seen in a tux.

Was Roger tough enough? Hell yeah, he was tough enough. His Bond held a gun to Rosier Carver's head after they have made love in Live and Let Die, threatened to break Andrea Anders' arm in The Man with the Golden Gun, shots a young guard in the head in Octopussy, and ruthlessly gunned down Stromberg in The Spy Who Loved Me. He even pummeled a few superfluous bullets into the web-handed villain as he is convulsing into his plate of lettuce.
And who could forget his cold execution of Locque in For Your Eyes Only? I'm glad that director John Glen persuaded Roger to kick the Mercedes from the cliff edge, and send the mute henchman to his death, rather than go with what Roger felt more comfortable with — the car just tipping of its own accord, with the little help of a small pin.

Roger also criticised the mine massacre in A View to a Kill. Although I happen to think it's one of the finest moments in the series: a truly psychotic Max Zorin creating a bloodbath, chattering his teeth and laughing away as he kills his men.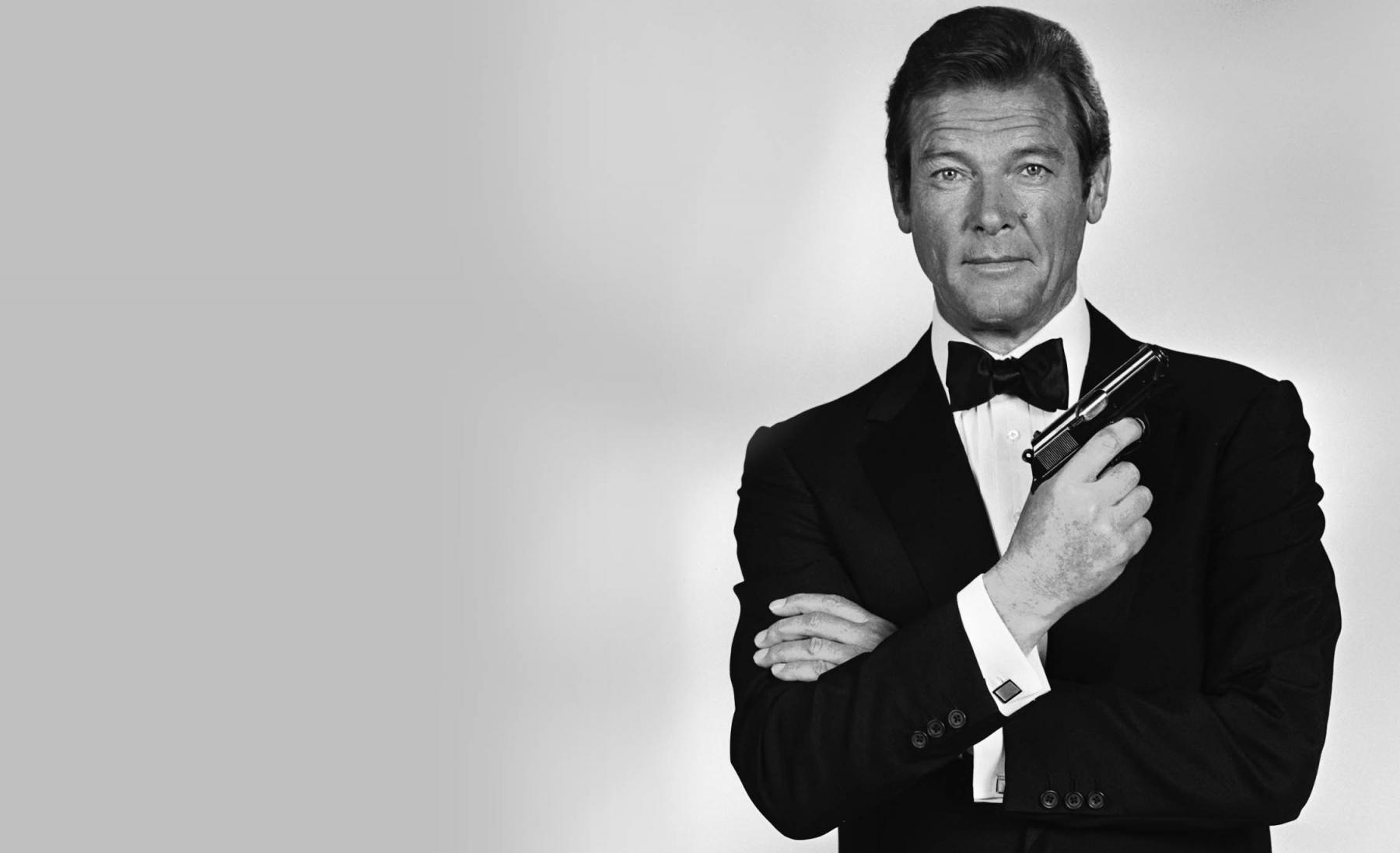 An "older" Bond girl was cast in Octopussy, and the age gap between Roger and his leading ladies dropped to 17 years. This was a smart move. Roger was 55 in this film — although because of the older Bond girl, he just about gets away with "one more Bond film" (his famous last words before Cubby Broccoli kept enticing him back).

The idea of playing on Bond's advancing years works very well in For Your Eyes Only and Octopussy. Things went slightly awry for his 1985 swansong A View to a Kill, when Tanya Roberts, 29, was cast alongside a 57-year-old Roger Moore. Even the ever-youthful looking Roger was starting to look by his admission, slightly ridiculous and a little long in the tooth to be bedding young ladies and hanging from blimps over San Francisco Bay by then.

Did he hang around for too long? Probably. Was he still full of the charm that made his portrayal of Bond so endearing? Most definitely.

Thanks for all the joy you brought me for the best part of 35 years, Sir Roger, and as you once said,
"If you don't have humour, then you may as well nail the coffin lid down now"
Dedicated to the 22 victims of Manchester and in loving memory of Sir Roger Moore, 1927-2017.

Copyright © 2018 J W Emery Ltd. All rights reserved.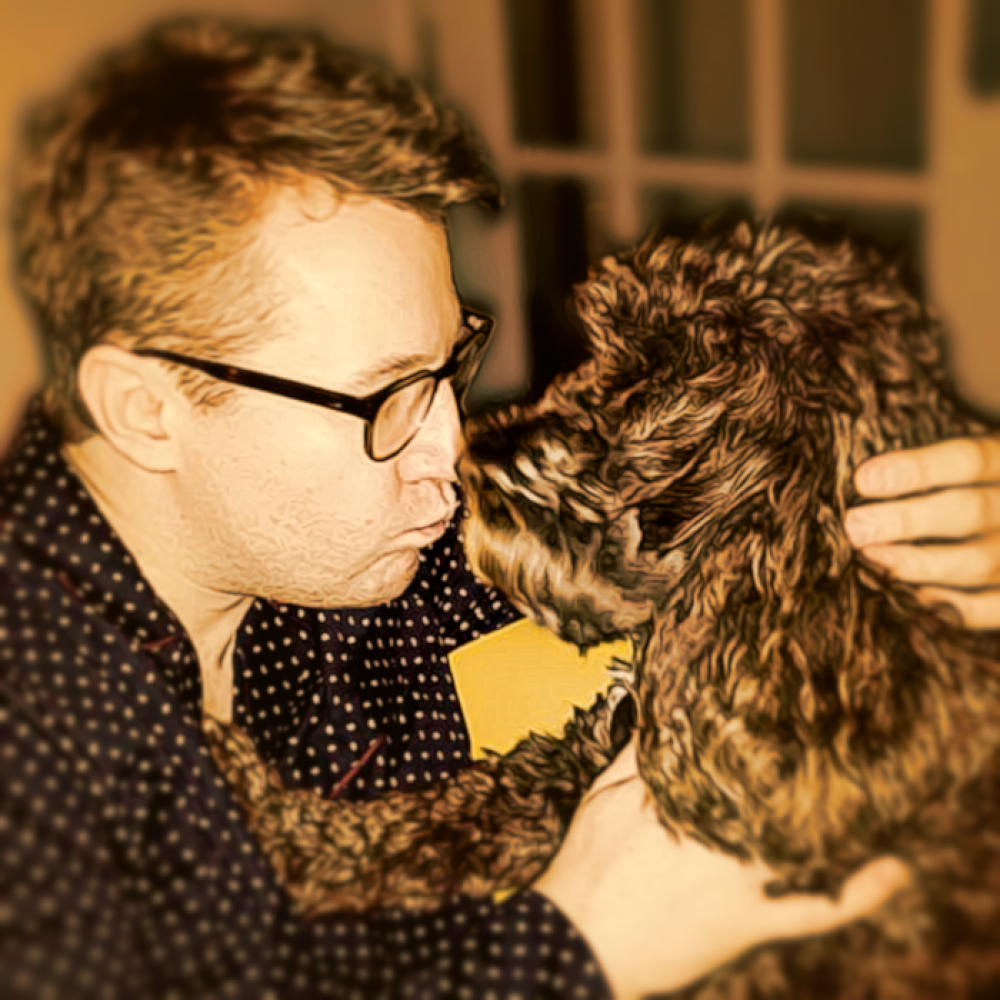 Joe Emery
Joe is Editor of For Bond Fans Only and a writer by trade. When he's not watching Bond, he can be found listening to The Beatles and worrying about West Ham. You can find him on Twitter @JWEmeryLtd